Welcome to Our Parts Department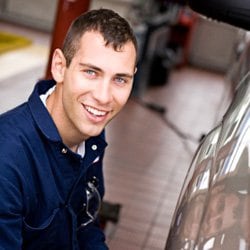 The Parts Department at Washington Ford maintains a comprehensive inventory of high quality genuine OEM parts. Our highly knowledgeable staff is here to answer your parts inquiries. Should we not carry a part for which you're searching, we can always order it for you and receive it within a timely manner.
Browsing through our catalog of over 500,000 car parts may look daunting, but leave it to our well-informed team to help you find what you're looking for. If you need assistance locating a part or if you have part-related questions, we'll walk you through our inventory step-by-step, SKU-by-SKU. It's just like searching through the Washington Ford warehouse in person! We'll make sure you'll have everything you need to make an informed and hassle-free purchase with us.